When the ground is blanketed with sparkling white snow and crisp winter air nips at your nose, Winter activities in Haliburton Ontario become the highlight of every getaway, and Sir Sam's Inn cannot wait to help you discover it all! Whether you are looking for a cozy getaway to one of the most charming Ontario resorts on Eagle Lake, or want to set out on a snowy adventure to Sir Sam's Ski/Ride, the possibilities are endless. Stay with us at Sir Sam's Inn and discover the wonders of winter in Haliburton!
Kick Up Some Powder
One of our favorite things about winter in Haliburton Ontario is that our location is ideal for all of the most exciting snowy activities. Snowmobiling is a popular winter pastime in Haliburton 370 kilometers of trails and plenty of rentals to go around. Surrounding Lakes, hiking trails, and Sir Sam's Ski/Ride are all part of the perfect recipe for fun in the snow. Shred the slopes on a snowboard or skis or race through the trails on a fat bike. Keep a look out for different challenges and racing events to watch competitors push it to the limits or sign up and join in the fun to test your own skills.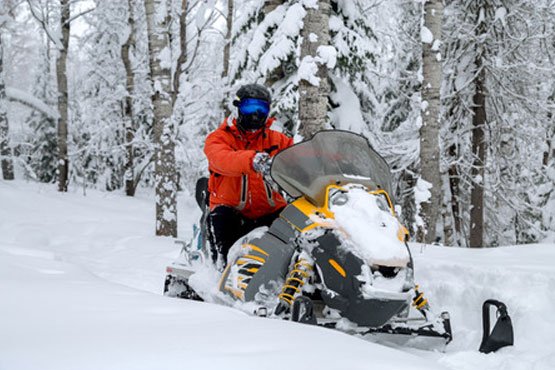 The Beauty Of The Season
Take in the sights and experience the beauty of the Haliburton winter season by strapping on a pair of snowshoes and hitting the Sir Sam's Ski/Ride trails. Relax at the Chalet after your day of hiking and warm up by the toasty fire. You can also experience a unique encounter with those who love the snow and cold most of all with a dog sledding trip. Let a team of spunky huskies take you on a journey through the area for a spectacular adventure that you will remember forever.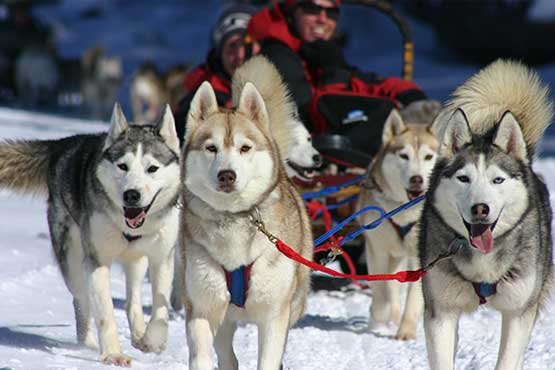 A Winter You Won't Forget At Sir Sam's Inn
When you come and stay with Sir Sam's Inn for a winter getaway, you can rediscover all of the things that you loved about snow as a child. Pack your snow pants and get ready for a snow-filled escape. Explore all of the different Haliburton Ontario winter activities and take advantage of the fantastic Sir Sam's Inn amenities while you are here. Get the most out of the snowy season with a stay with us at Sir Sam's Inn this winter!