You've probably heard of the Iditarod Trail Sled Dog Race. It's the subject of many movies full of adorable dogs and people yelling "mush." But have you ever seen dog sledding in person? Or have you ever been the person on the sled? When you visit the Haliburton Highlands in Ontario, you can experience this traditional Canadian sport first-hand. Sir Sam's Inn & Spa is near the best dog sledding Ontario has to offer: Winterdance Dogsledding. Get outside and enjoy the famous Canada snow this winter with Haliburton dog sledding.
Dog Sledding Ontario | Haliburton Highlands
The Haliburton Highlands are gorgeous all year, so each season brings a new way to explore the outdoors. Getting outside is one of the best things to do in Haliburton. In the winter, skiing, snowmobiling, and snowshoeing are always popular, but dog sled tours are unique, exciting, and perfect for an unforgettable vacation. Sir Sam's Inn is fortunate to have plentiful recreation opportunities and trail access for visitors to explore on their own. We're also happy to recommend local businesses that provide guided tours and instruction, including the nearby Winterdance Dogsledding.
Winterdance Dogsledding Adventures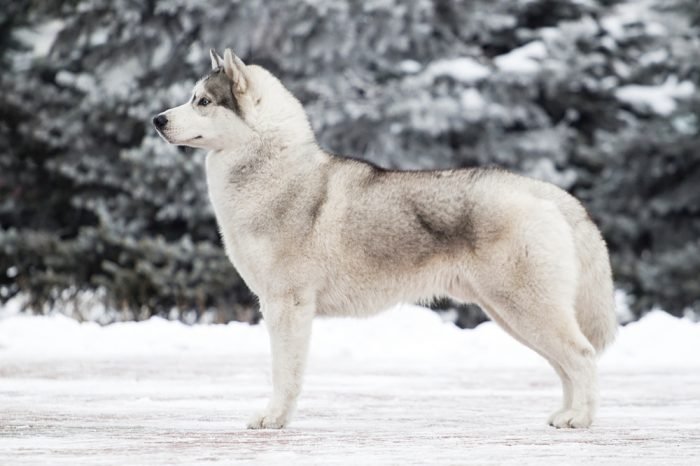 Winterdance Dogsledding, owned by the McCready-DeBruin family, conducts its tours on 2,200 acres of land just outside Algonquin Park. Their sled team is made up of 150 Siberian huskies. The dogs are part of their family, and their active personalities mean they need plenty of exercise. You can tour the kennels as well as Ontario wilderness.
Choose from options like group dog sled tours, private dog sled tours, 2-hour, half-day, or night excursions. They'll even arrange special events for you, such as roses on the sled or a birthday cake treat. Be sure to pack a camera, for when you're dog sledding, Ontario wildlife often makes an appearance. Haliburton dog sledding will take your breath away, and you'll want to capture those memories.
Top-Notch Haliburton Highland Resort
After a full day of dog sledding in Ontario and playing in the snow, return to Sir Sam's Inn & Spa for a relaxing evening of luxury. Enjoy fine dining, comfortable accommodations, and a relaxing spa here in the serene Haliburton Highlands. Call 800-361-2188 to book your winter escape.