When beauty meets relaxation, you have the perfect recipe for a tranquil escape that will leave you rejuvenated and refreshed. At Sir Sam's Inn, take delight in our incredible spa treatments at the WaterSpa at Eagle Lake for a tranquil getaway that you won't forget. Our Haliburton spa uses a combination of natural oils and ingredients and a serene atmosphere that will allow you to leave all your worries behind and enjoy some much-needed pampering.
Experience Serenity
When you arrive at Sir Sam's Inn, get settled into your Haliburton Ontario accommodations and head to the WaterSpa. Start off your unforgettable stay on Eagle Lake in Haliburton with a visit to the spa so you can relax and reset your mind and body for the best getaway imaginable. Whether you choose one of our phenomenal treatments or take a dip in the serene pool, you will find yourself in a state of complete tranquility and ready to experience all of the area attractions with a clear mind. Take in the panoramic views as you soak in the Champagne Grotto or the Air Lounge that use bubbling waters to ease your muscles. You will also love the natural massaging effects of the deck fountains along the pool's edge. Our WaterSpa is a salinated mineral pool that relaxes shoulders, back and legs through a circuit of soothing water jets that massage your pains away. Move through the circuit of soothing spa jets that massage your upper and lower back, neck, head, and calves.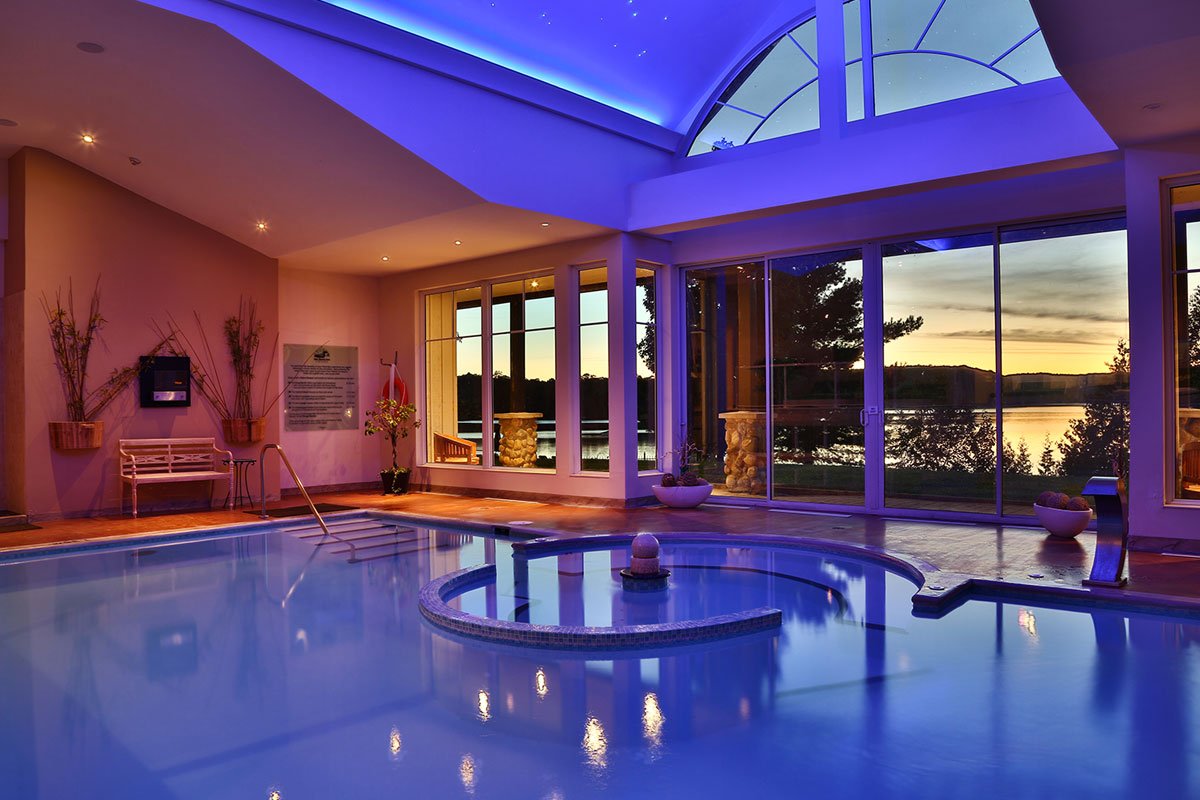 Treat Yourself
When you are feeling the nourishing effects of the pools circulating throughout your mind and body, treat yourself even further with one of our holistic spa treatments. Choose from a wide variety of items on our spa menu and allow yourself to reach total relaxation. Body wraps and massages are perfect for loosening tight muscles, releasing tension from the body, and aiding ailments such as arthritis and sports injuries. Our facials are created with organic, nutrient-rich ingredients that will leave your skin feeling radiant and revitalized. You can also purchase day passes that allow you access to the pools as well as the dry sauna so that you may utilize the healing effects of these features any time during your stay. No matter what you choose, your body will thank you as all of your worries are washed away.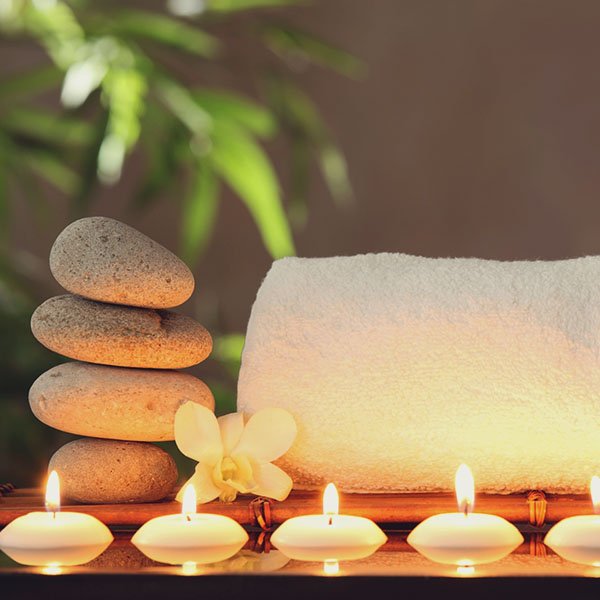 Your Haliburton Spa Destination
Haliburton Ontario is full of incredible experiences just waiting for you to discover them. Sir Sam's Inn is located on the shores of Eagle Lake, offering an array of activities in nature as well as seasonal activities that range from skiing to tennis. No matter what your getaway holds, be sure to take a moment and give your body the care it craves with our Haliburton Spa. It doesn't get much better than Sir Sam's Inn's WaterSpa on Eagle Lake.